Graffiti - before and after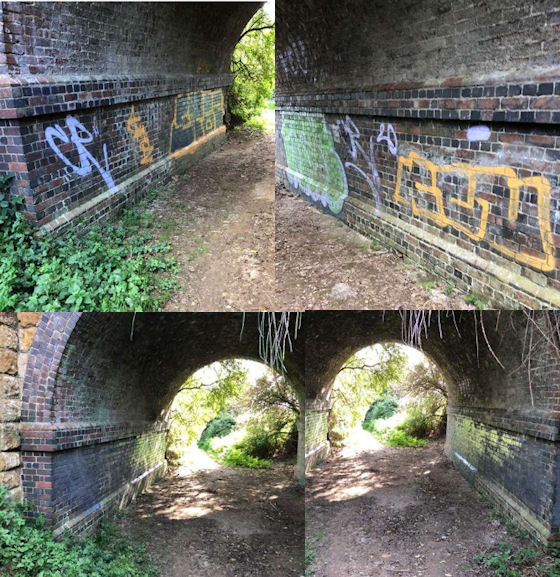 The 2020 Village Clean-up also removed graffiti from the old railway bridge on Drayton Road. Well done to those involved and also the resident who reported the graffiti so it could be included in the day's activities. Photos contributed by John Biggin.
Posted on: 13th September 2020.